Areg Alimian April 26, 2018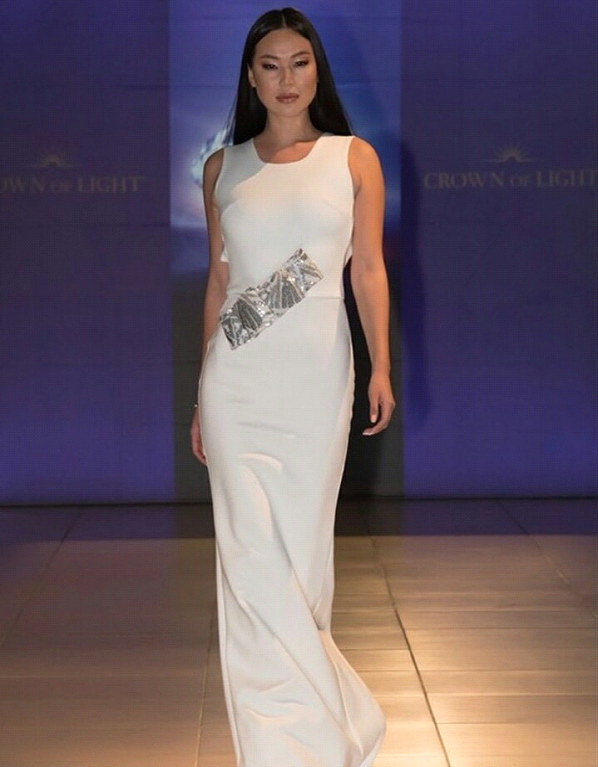 Just when I didn't think anything could be more exciting than launching my website and heading full speed ahead into the manufacturing and production of my debut collection...
The beautiful Victoria Summer's called in need of a showstopping gown to slay the red carpet for the Oscars...
I was beyond honored to be chosen for such an event.  Now with all the power suits making their way around town, I knew that Victoria would want something old Hollywood glam but with a modern millenium edge...
So I designed a sleek satin corset with custom handstitching atop the bodice and my signature Mellardi detail "twirl"...to deliver a standing ovation, I joined the skirt with a full tulle hand detailed ball room skirt...and to seperate my Mellardi Ball Gown from all others, I chose "black"...
Designing a ball room gown in black was a statement that even took my breathe away...As I have said before, there is no better time to be a woman and fashion is our movement...I look forward in pushing the boundaries of women's fashion with unexpected colors, fabric combinations, stitching and ruffling details...but most of all I look forward to designing for the fearless beautiful women that bring life to my vision...
Till next award season...
Be beautiful...Be powerful...Be Mellardi...
xoxo Maria