Areg Alimian May 26, 2018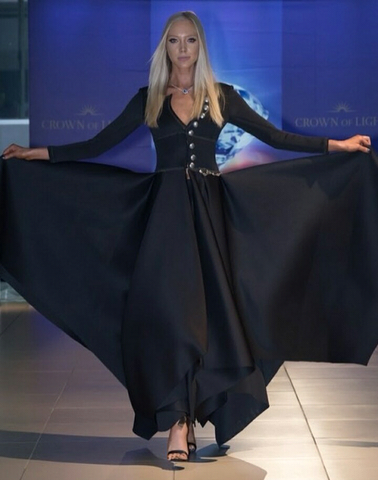 Long before the jaw dropping fashion protest of women everywhere in the "Times Up" movement, did I create a collection to celebrate female empowerment called, "My Queen"...I chose black as the color of this collection because I wanted to express the power and mystery a queen represents...
The little black dress - LBC - became an iconic symbol of fashion and still remains a fashion necessity in every woman's closet.  My goal when creating Mellardi's "My Queen" collection was to create that same necessity in formal wear, evening gowns that had a simple, powerful cut that came alive the moment they were worn.  Black was the only way for me to convey the leadership and confidence I wanted my Mellardi women to feel.
However the My Queen collection would include a power suit for the corporate queen - and a cocktail dress for the millenial queen.
One thing is for certain, any woman wearing a design from My Queen will surely bring a room to their knees...
Be beautiful...Be powerful...Be Mellardi...
XOXO Maria